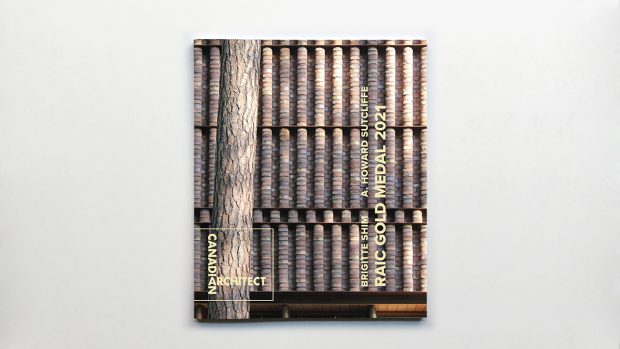 Canadian Architect RAIC Gold Medal 2021
Canadian Architect
2021
This special issue of Canadian Architect celebrates Brigitte Shim and A. Howard Sutcliffe both receiving the RAIC Gold Medal in 2021.
Austrian theorist Elke Krasny's essay Architecture of Insistence: Crafting Place, Building Material Legacies sets the frame for this publication.
Shim-Sutcliffe shares the fifteen Governor General's Medals and Awards for Architecture received between 1992 – 2020.
Kenneth Frampton writes about Climate, Place and Craft in the work of Shim-Sutcliffe.
Out of Print.