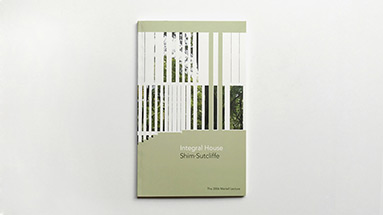 Integral House
2006 Martell Lecture
Dalhousie Architectural Press
2011
The Passage of Time is part of the series Documents in Canadian Architecture.
This book presents two experimental projects by Shim-Sutcliffe sharing their conceptual thinking, design, and construction process.
The Laneway House is an urban manifesto and the Harrison Island Camp rethinks the notion of pre-fabrication within the Canadian landscape.
Out of Print.