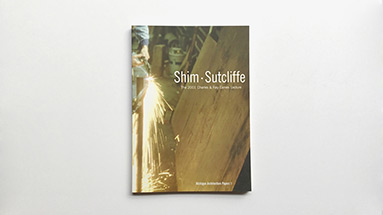 Shim-Sutcliffe
2001 Charles and Ray Eames Lecture
Michigan Architecture Papers
2001
This book is part of the Michigan Architecture Papers, MAP 9.
The publication shares the work of Shim-Sutcliffe, that realizing not only the design of buildings but also the construction of furniture and the creation of landscapes.
Shim-Sutcliffe frame their work through the lens of key materials in their palette – wood, water, and weathering steel.
Out of Print.